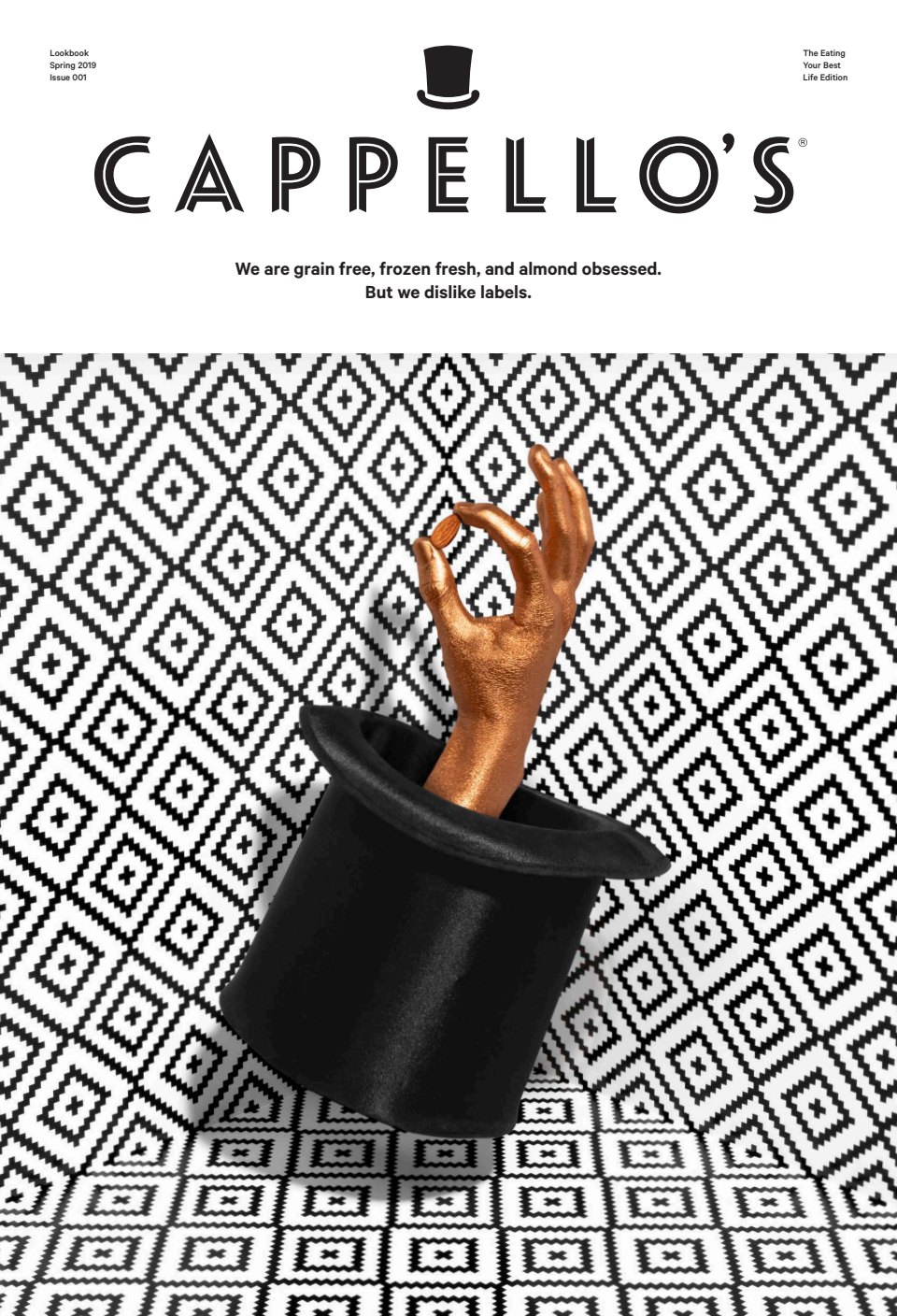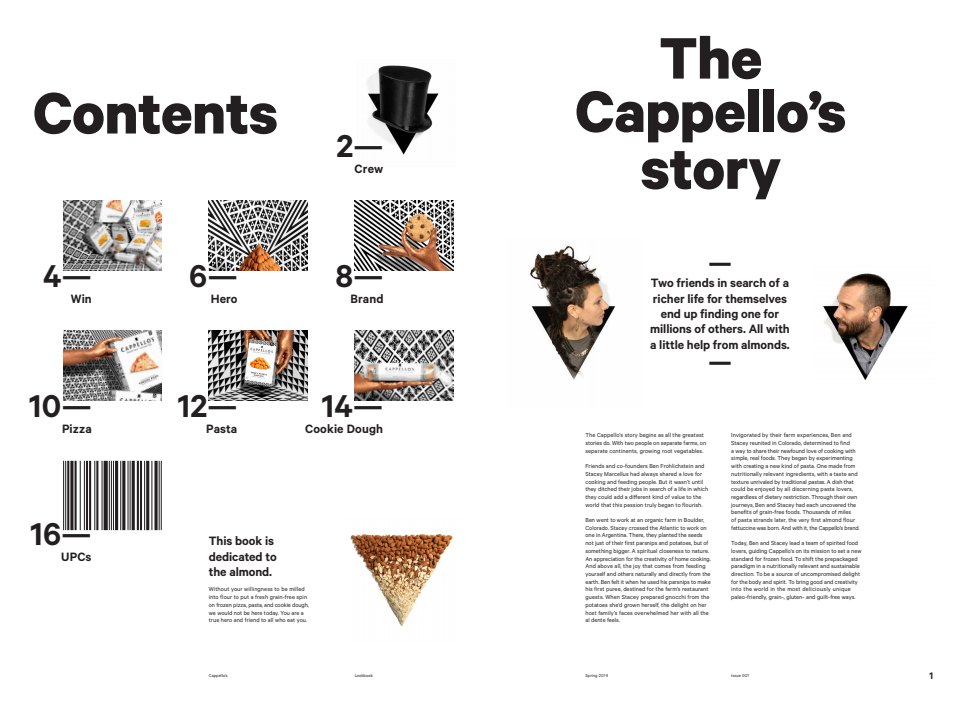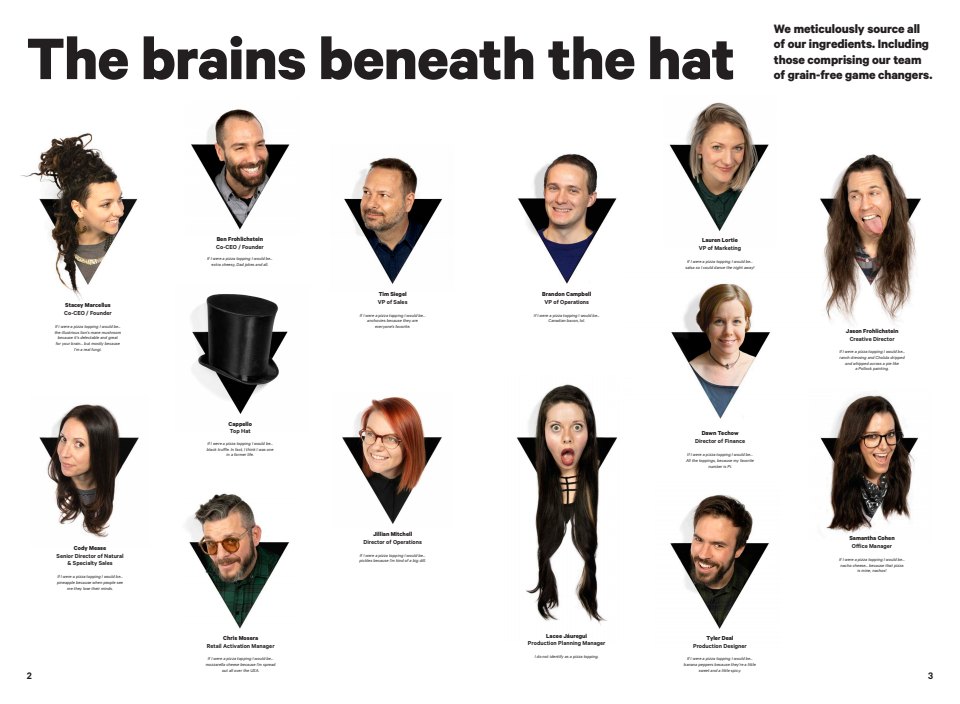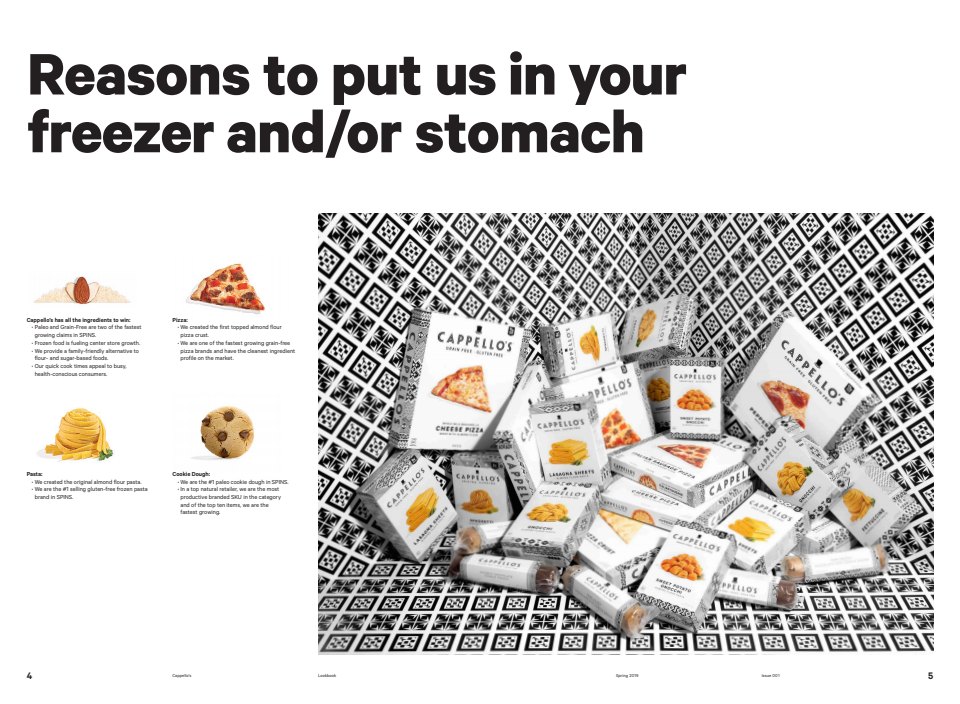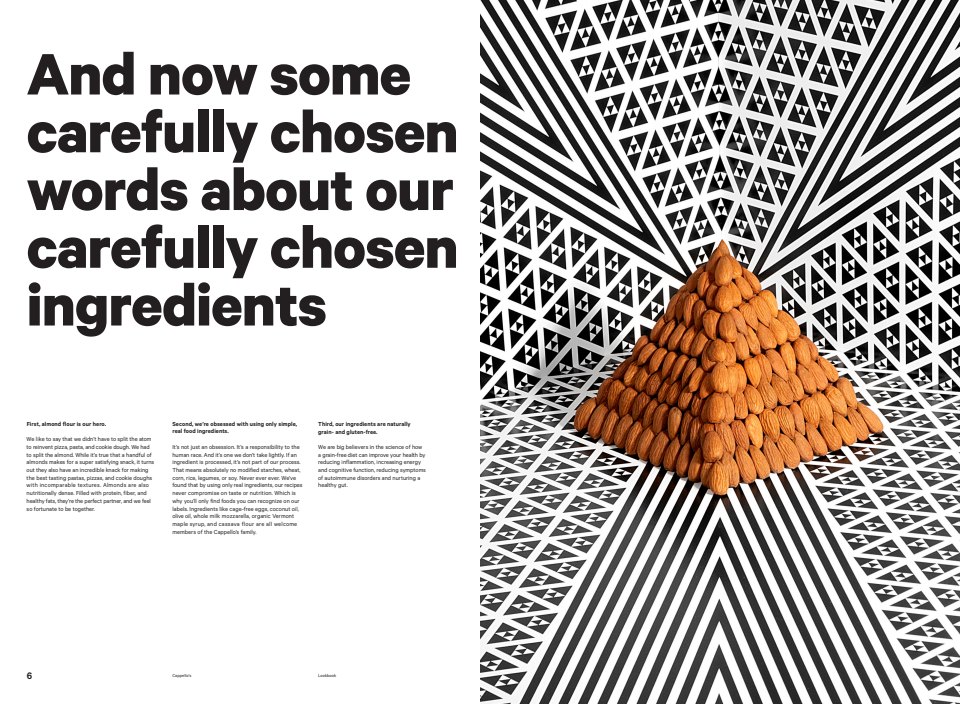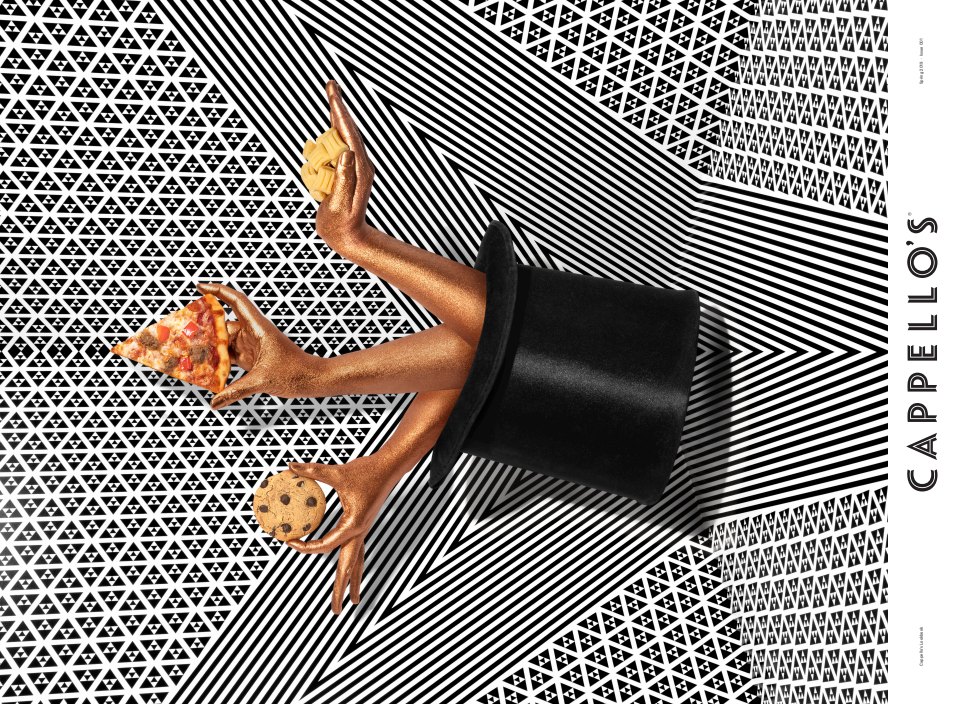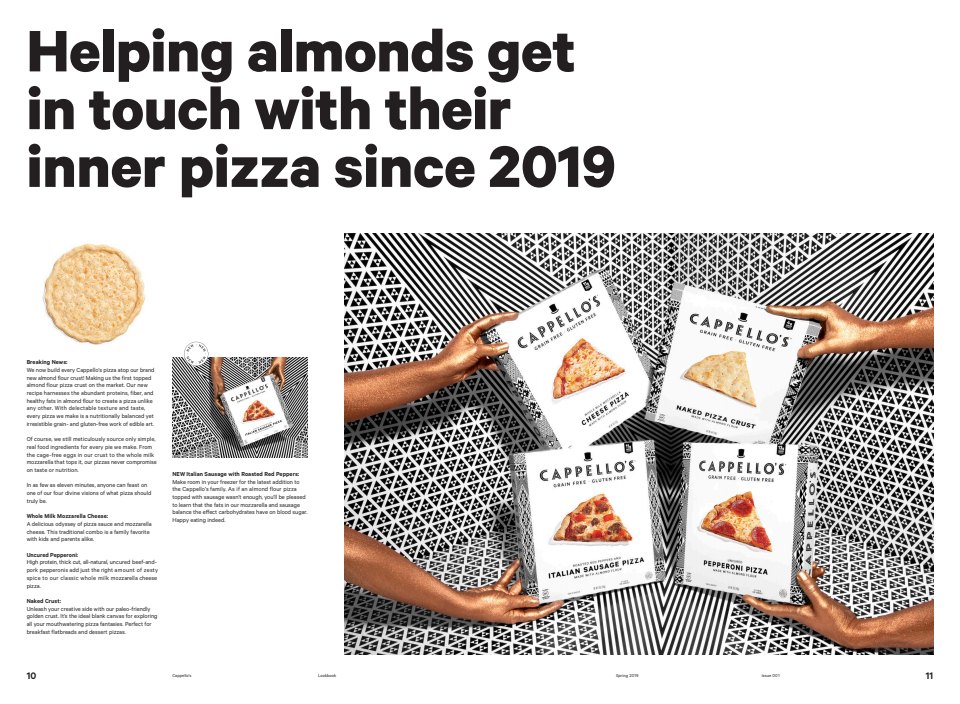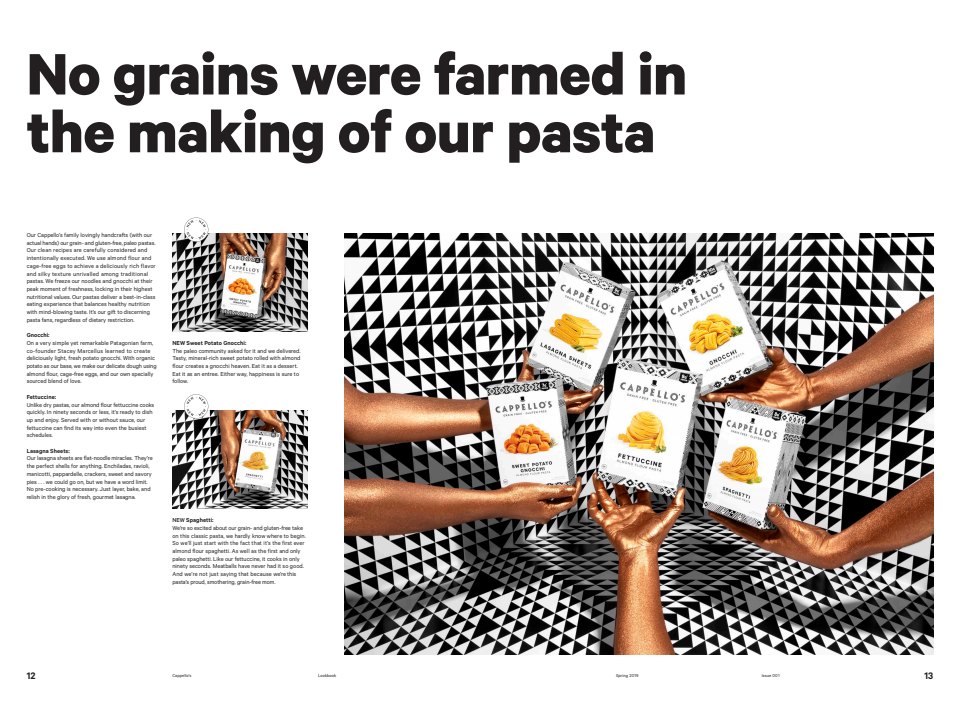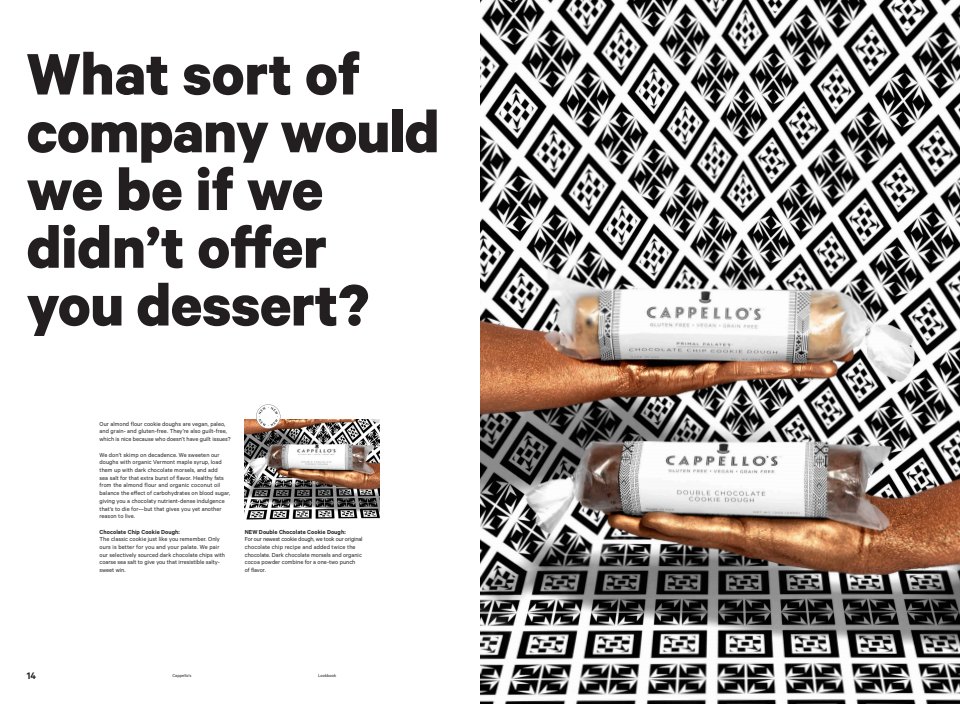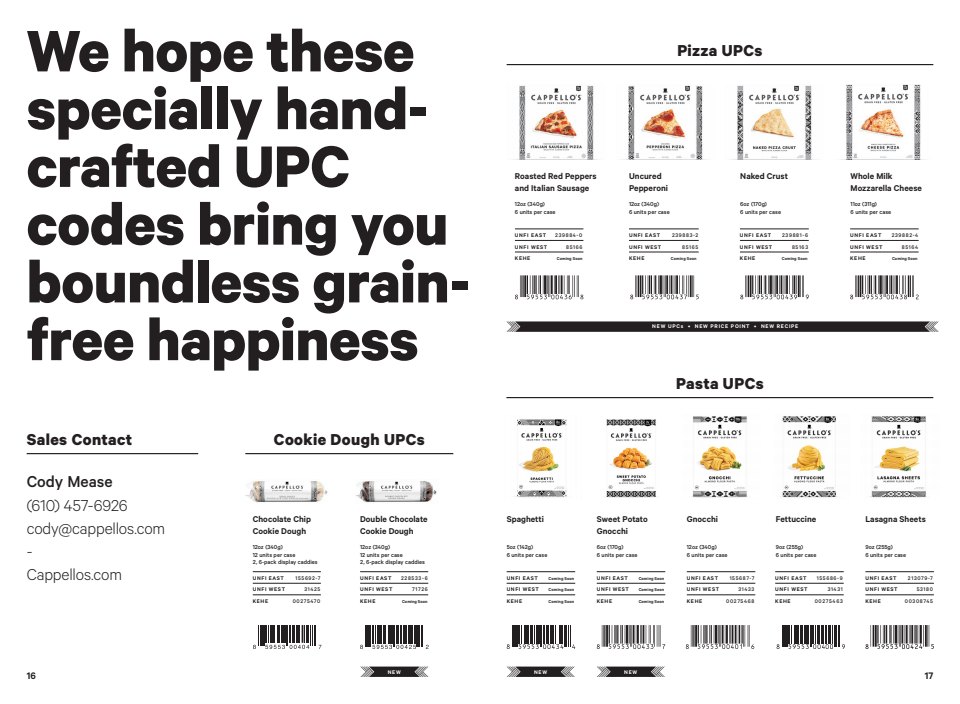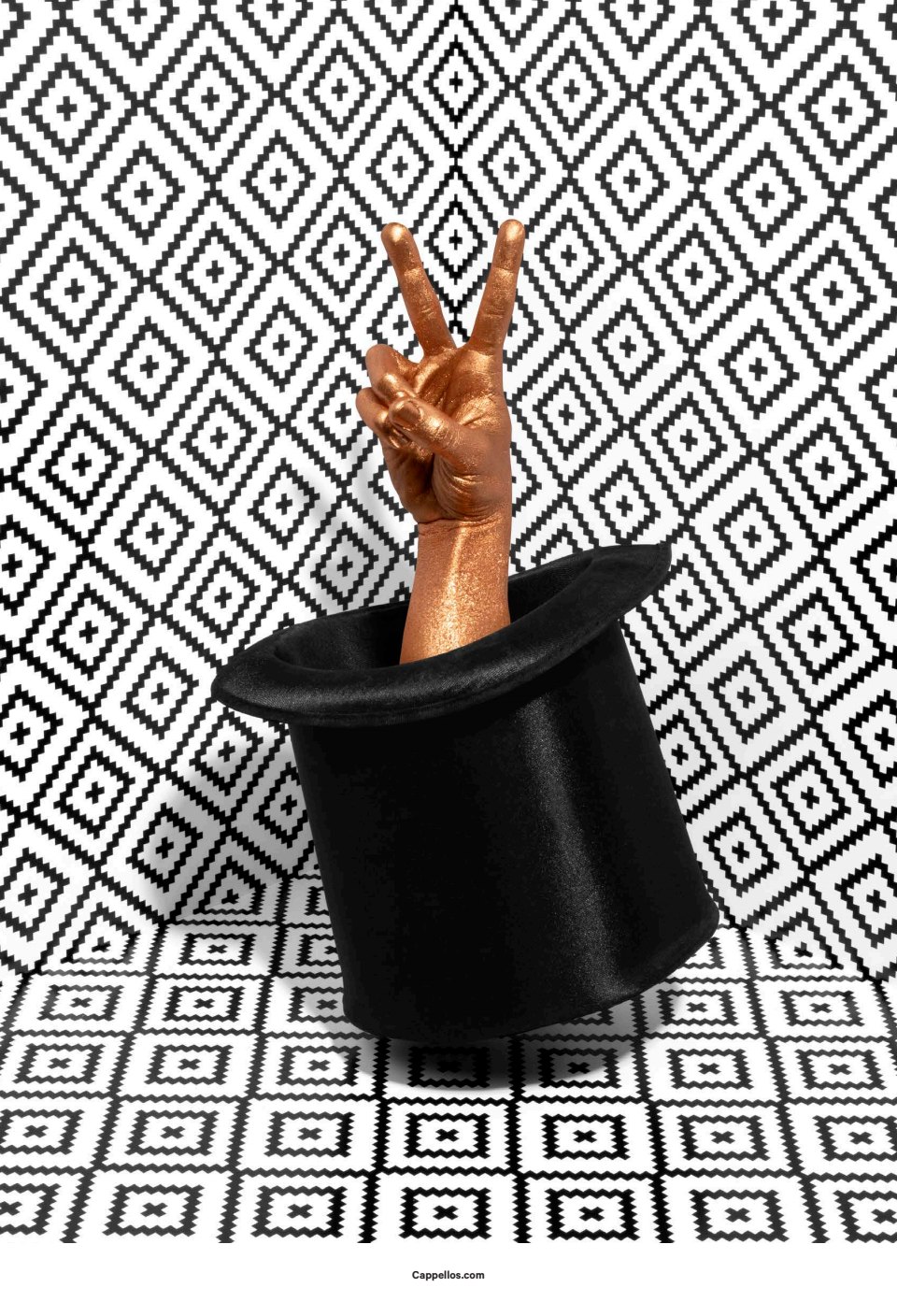 Wrote this Lookbook to tell the story of the Cappello's brand. You probably saw it if you visited their ExpoWest booth. You were there, right?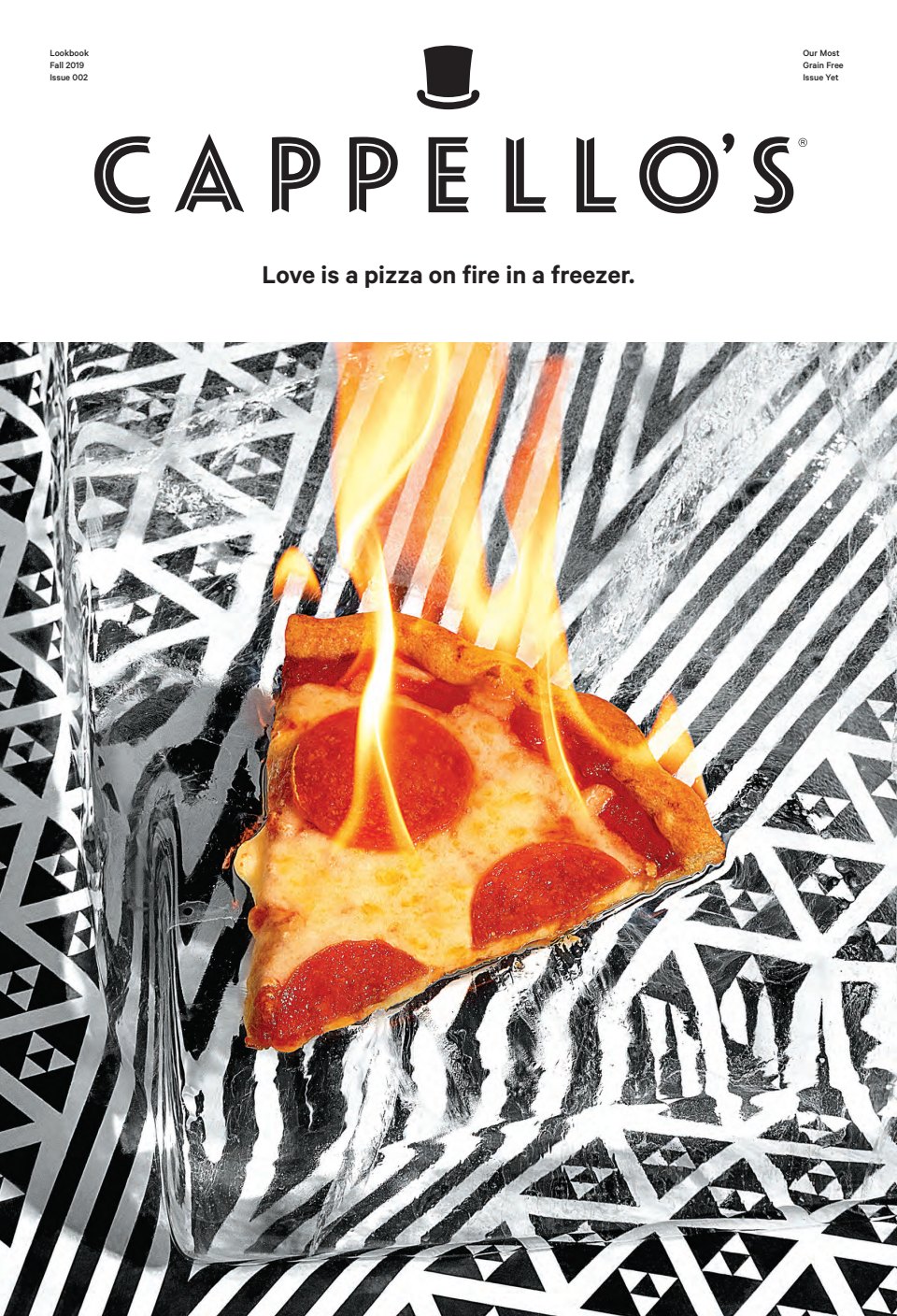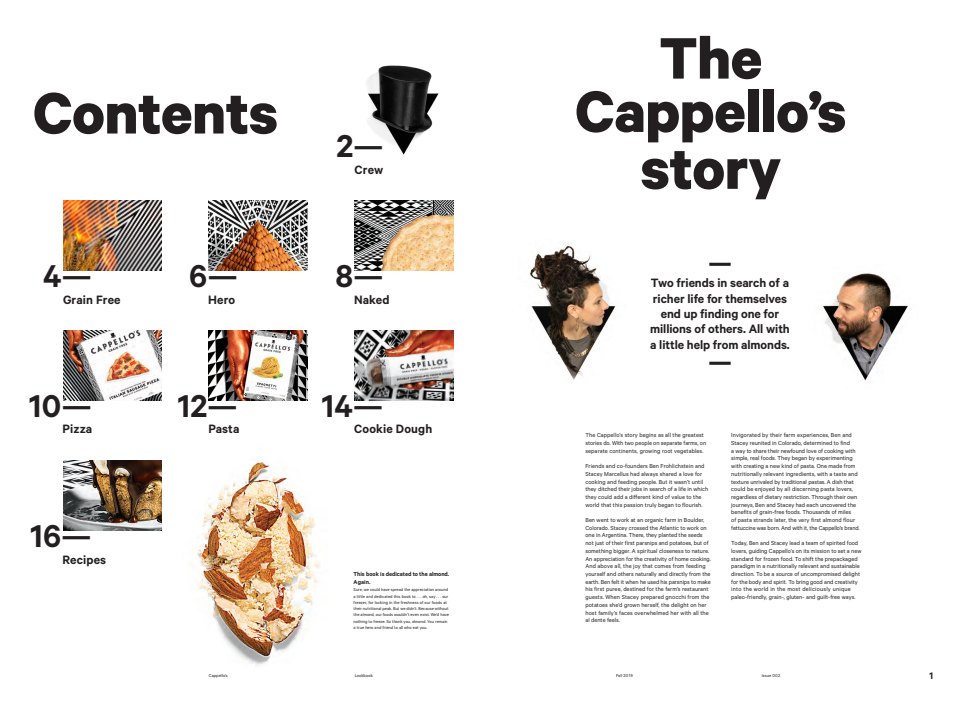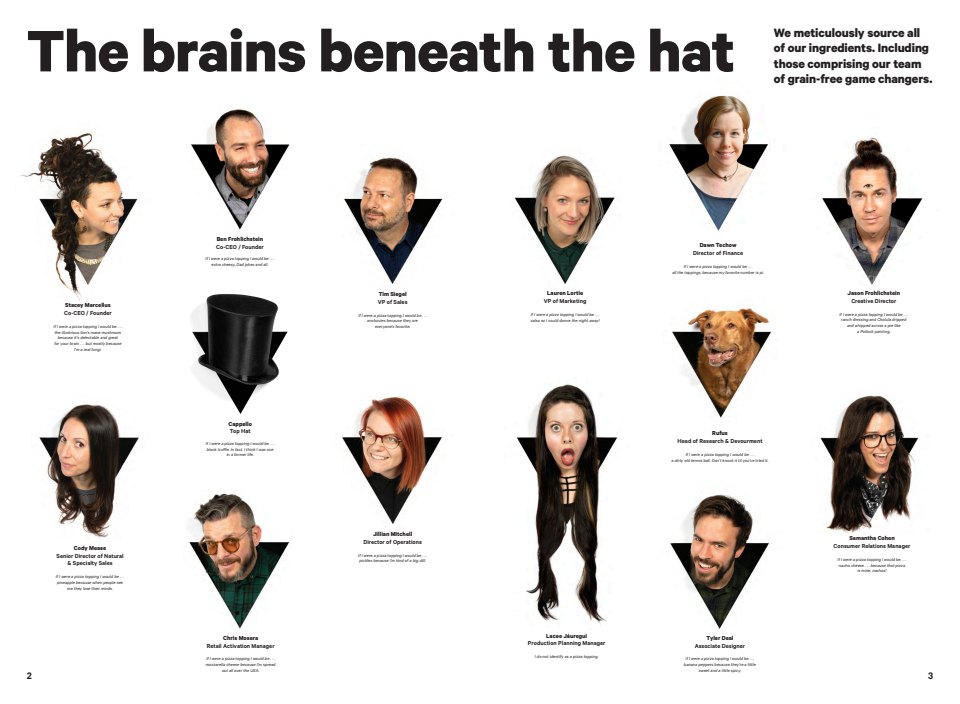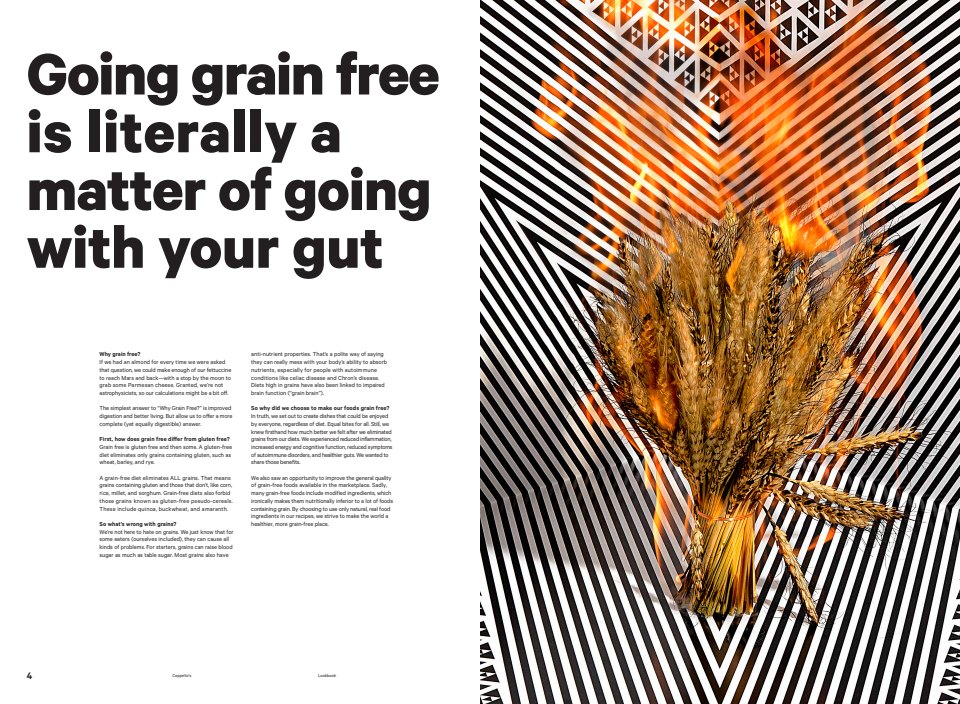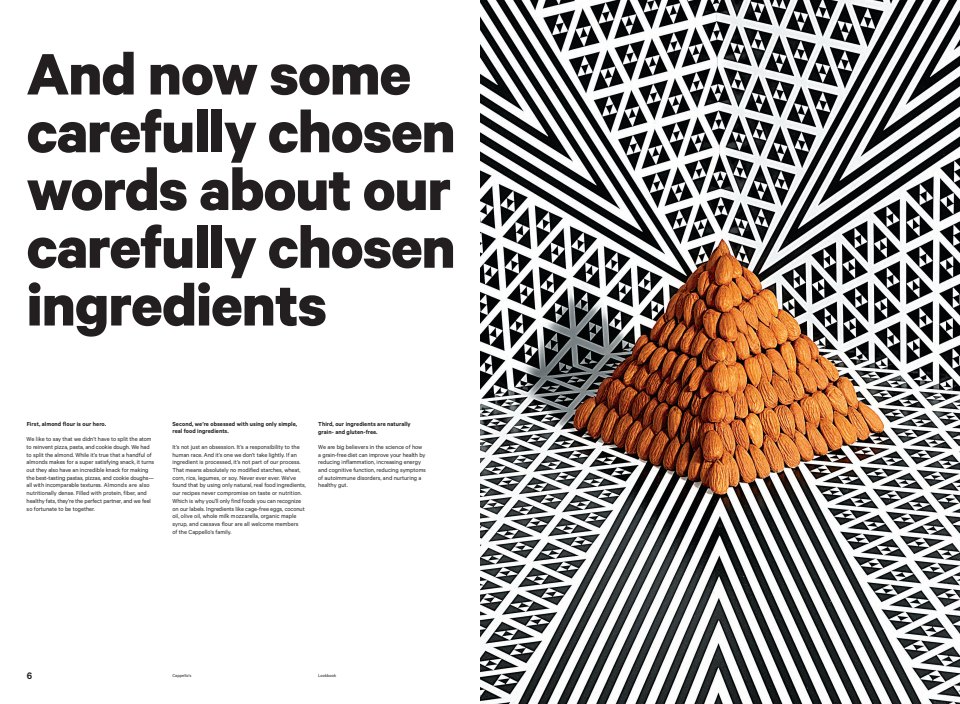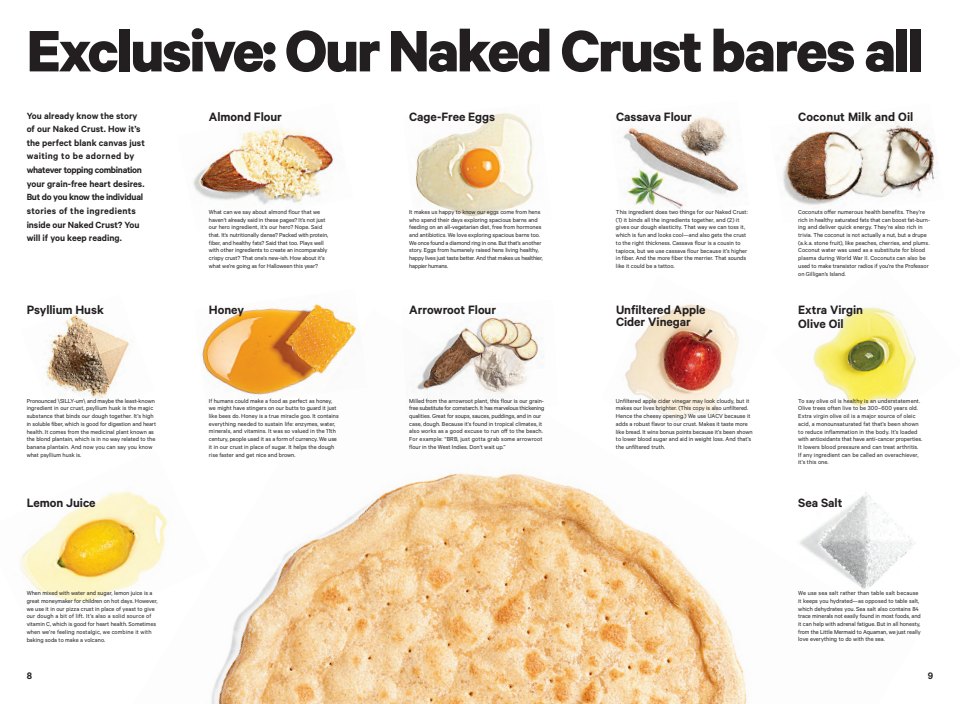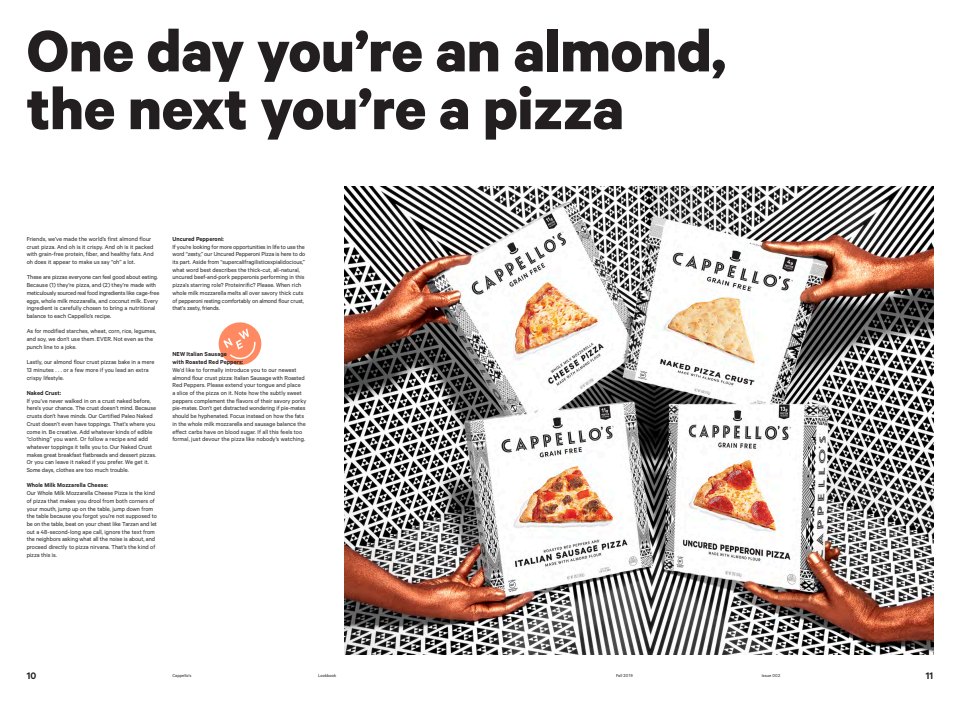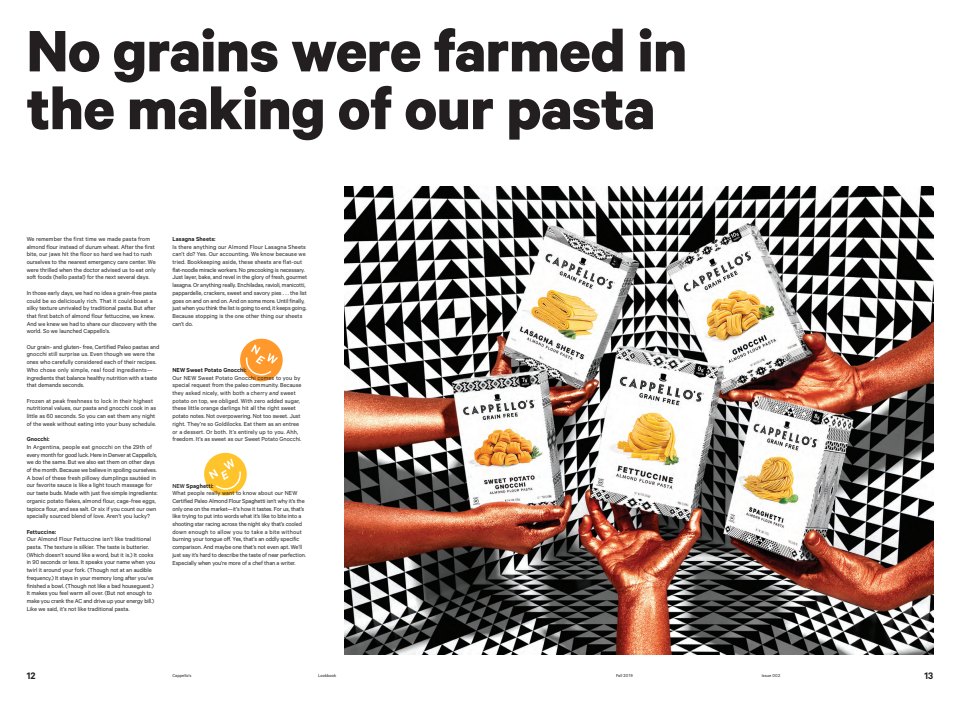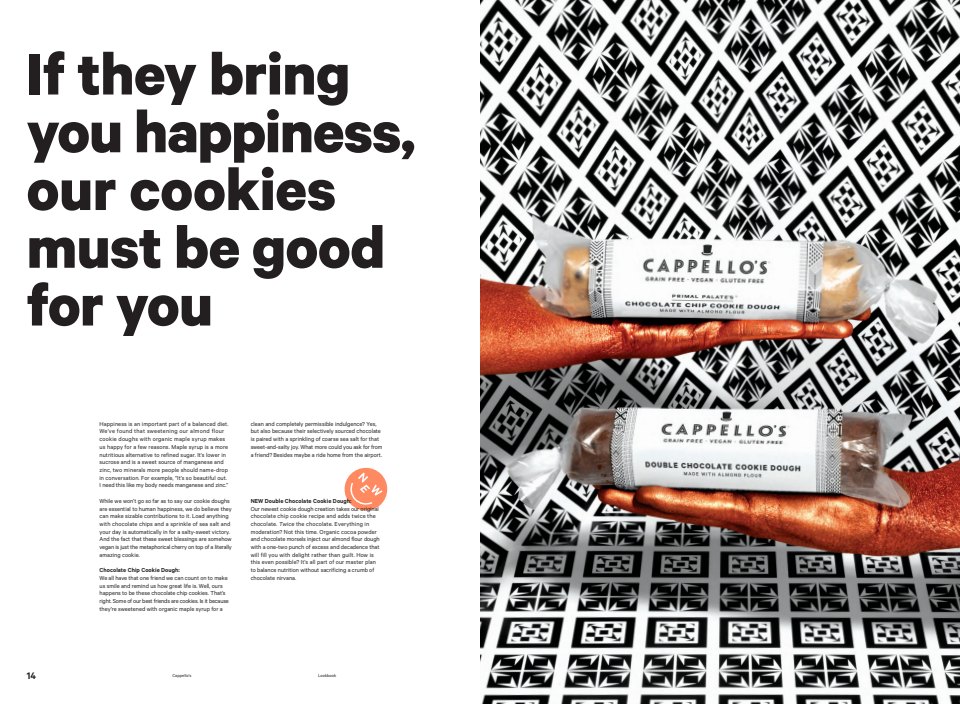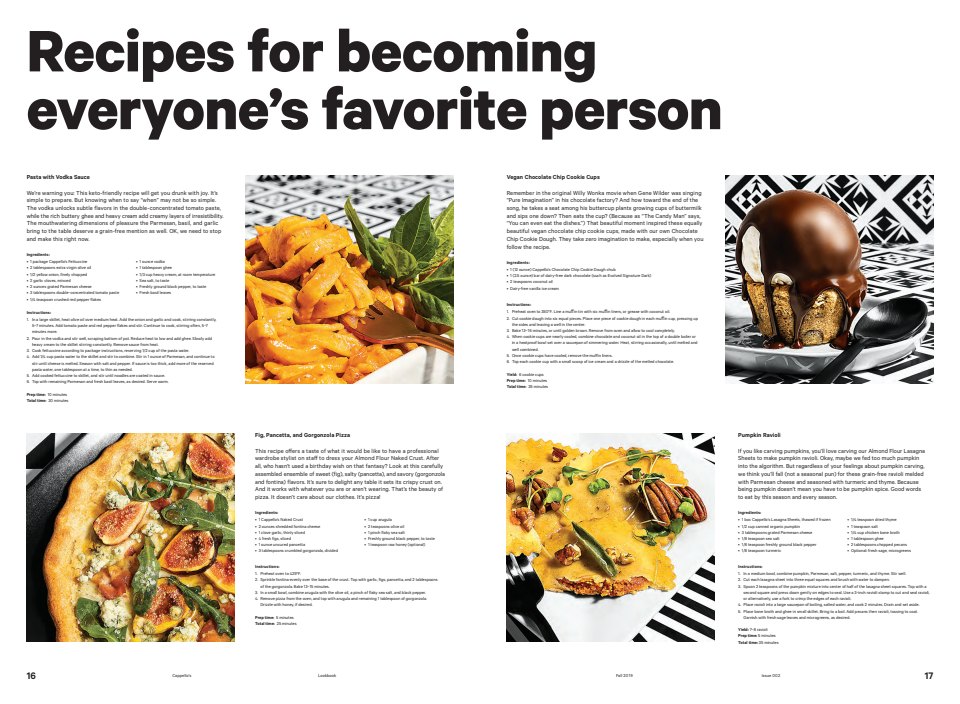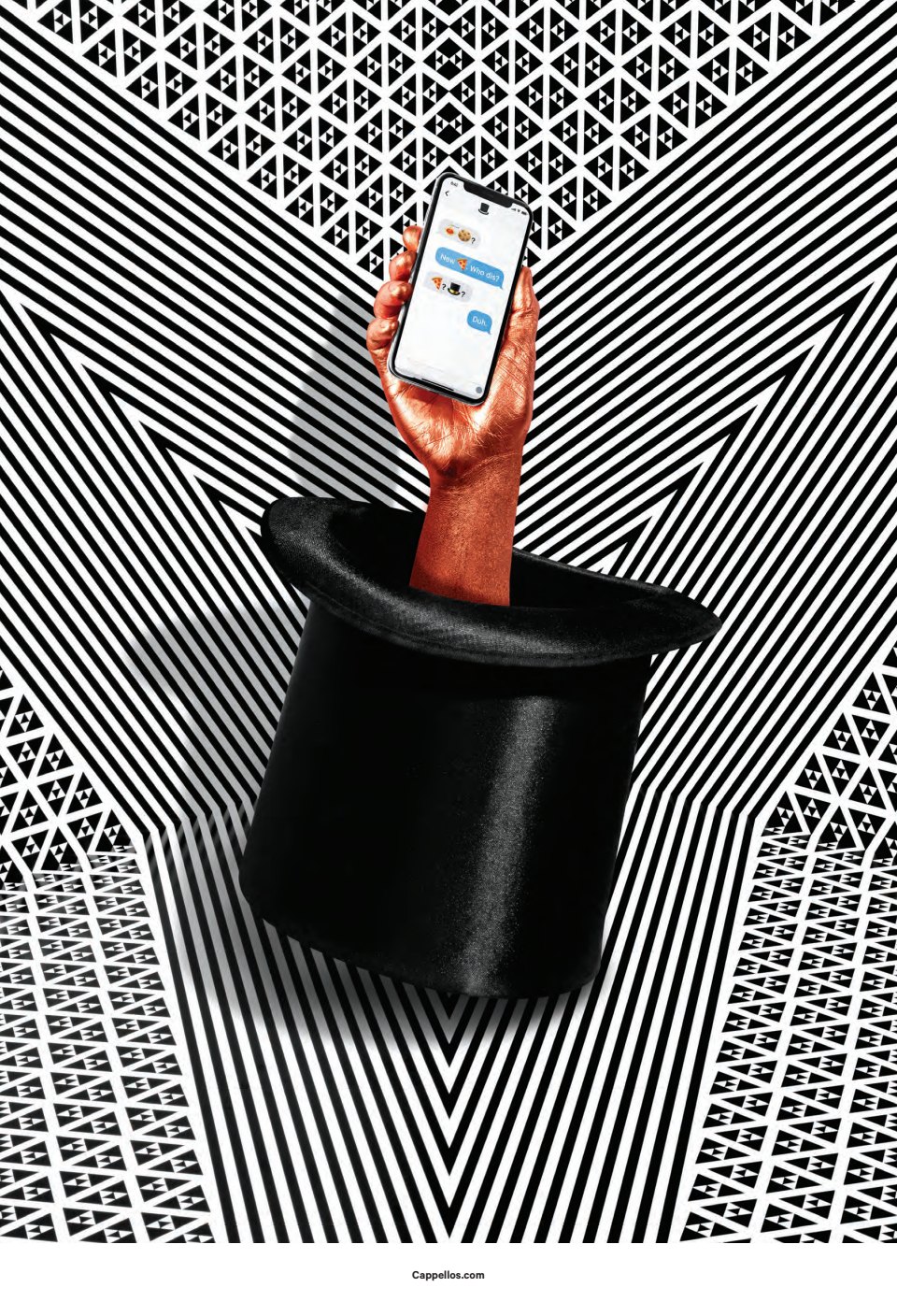 The first Lookbook was so successful it spawned a sequel.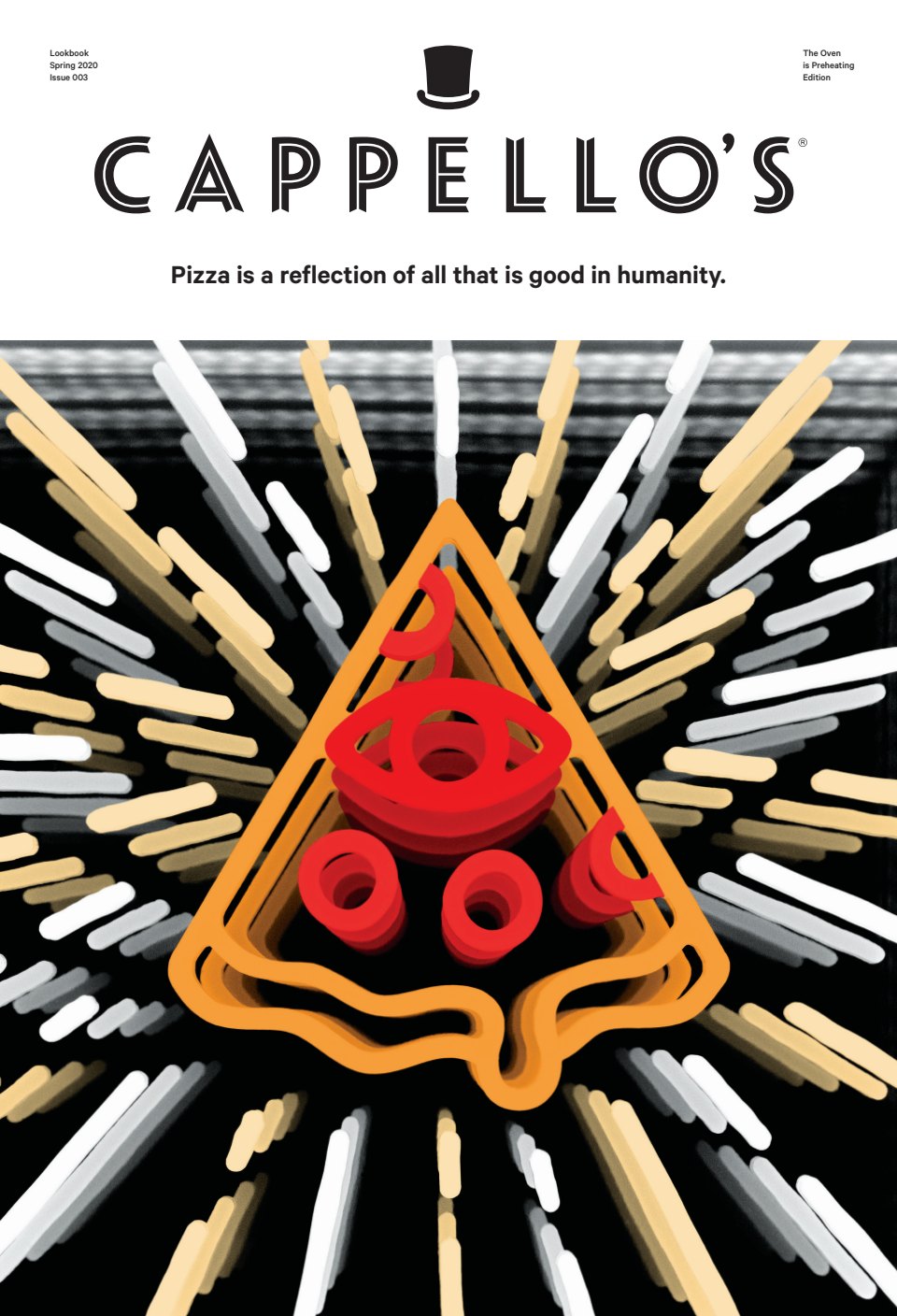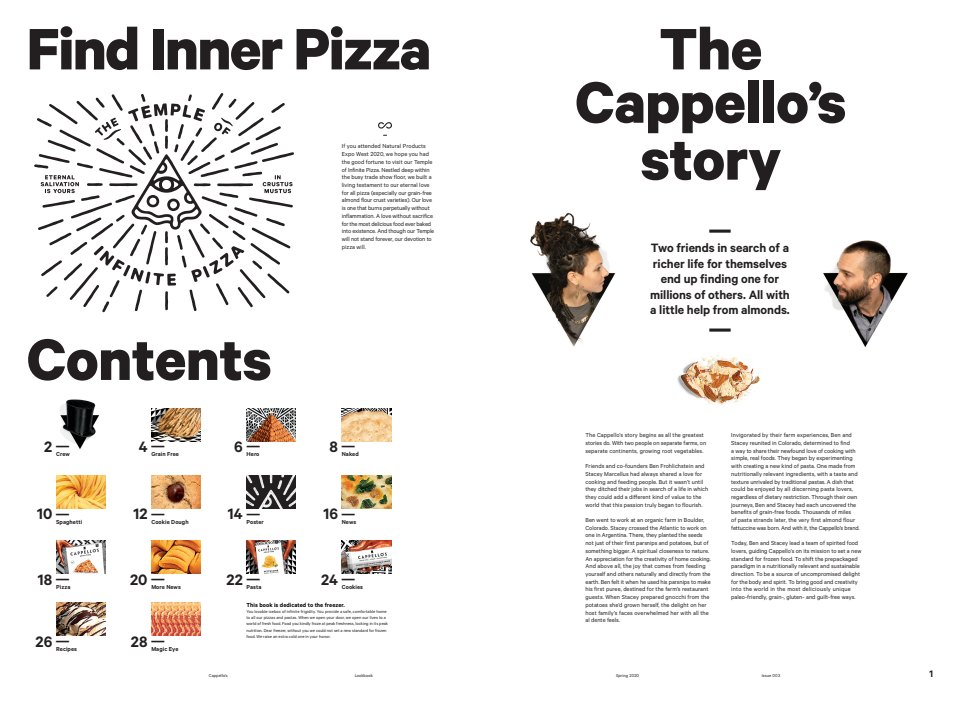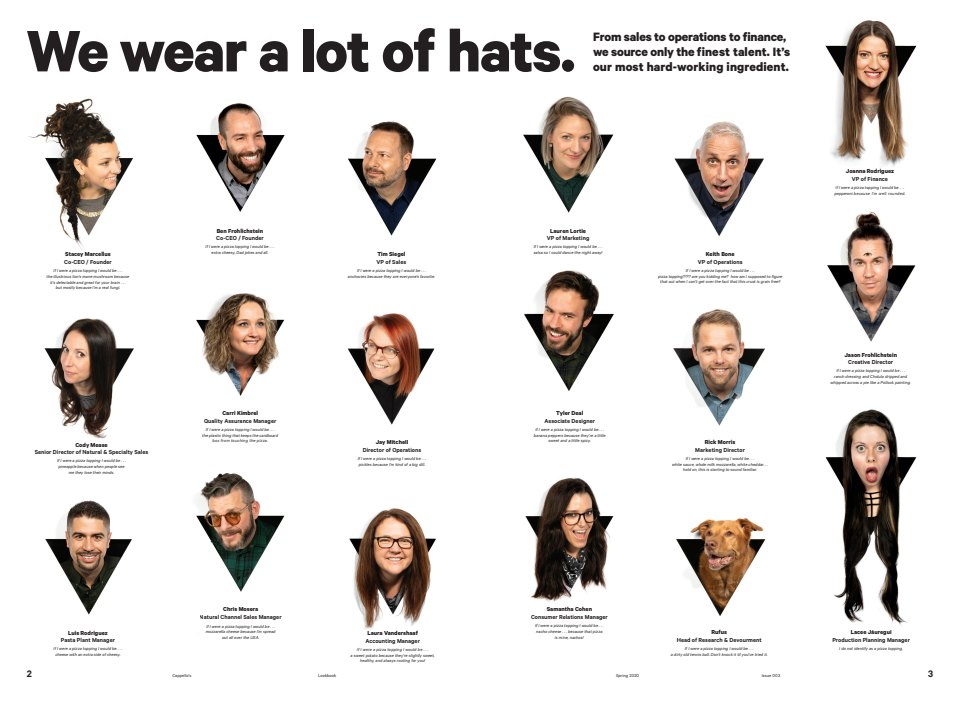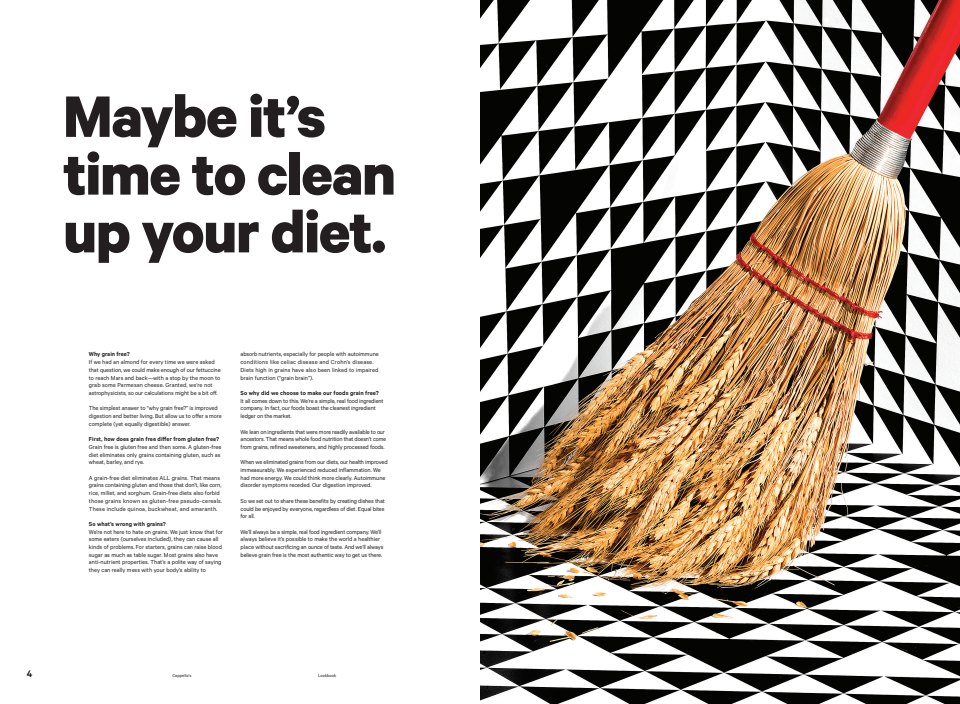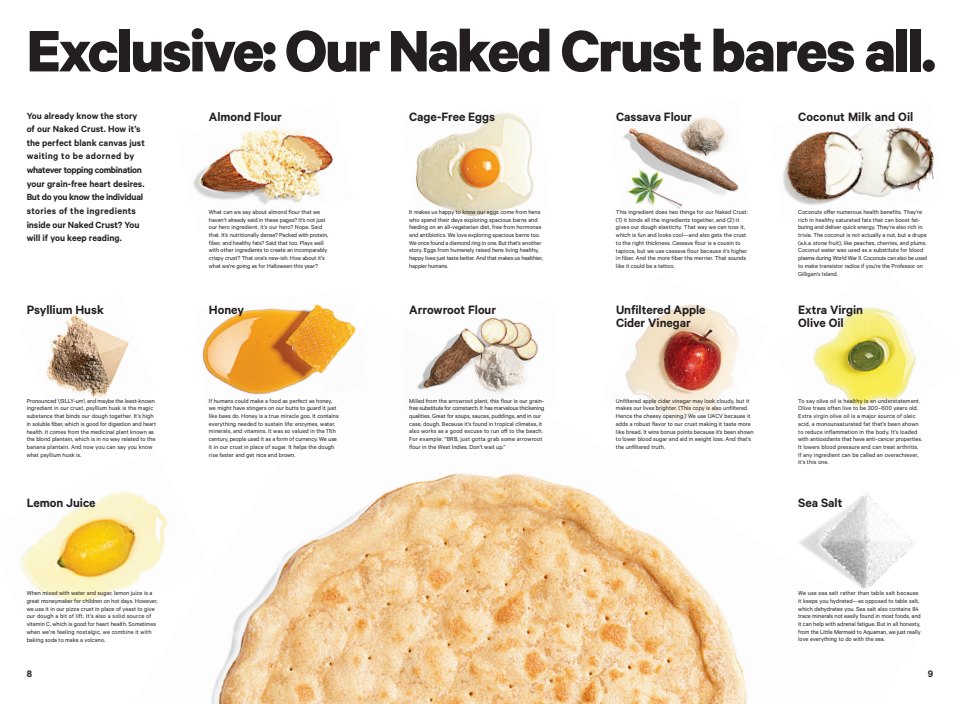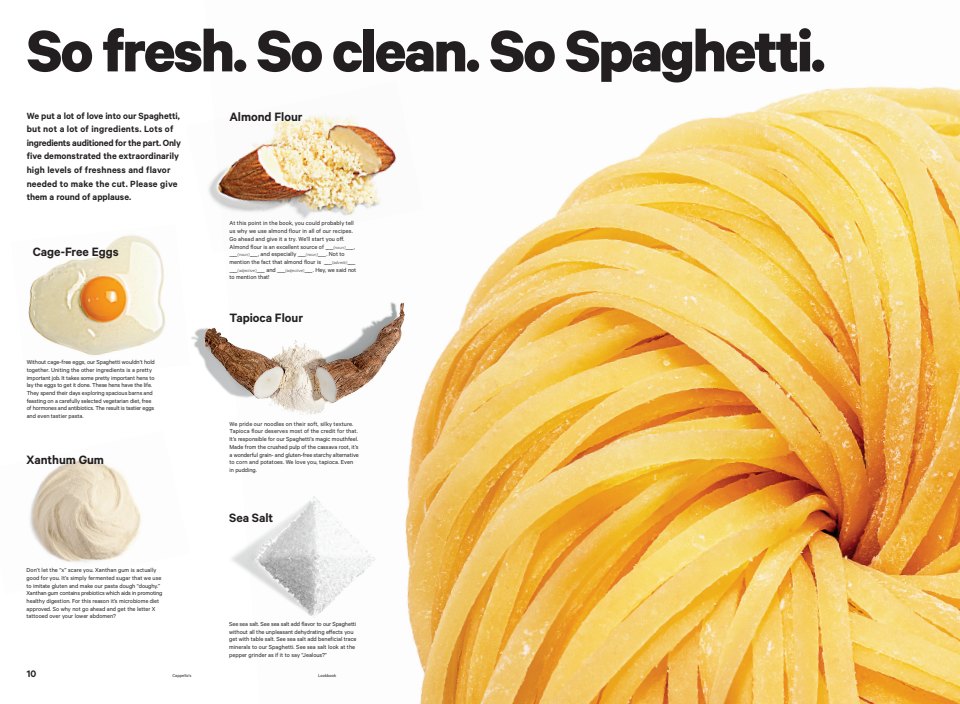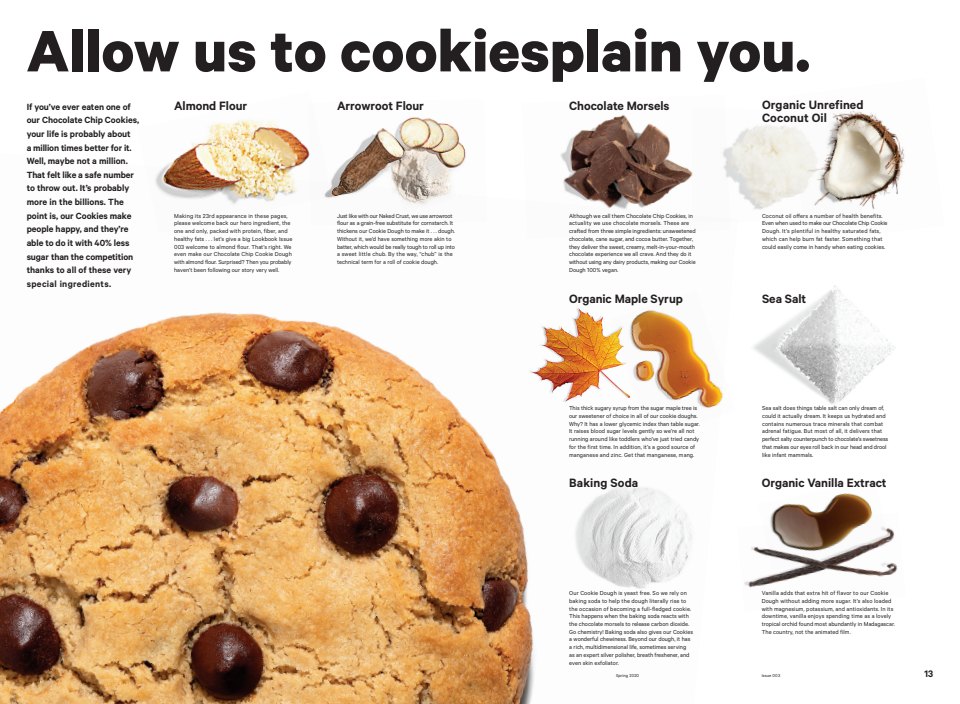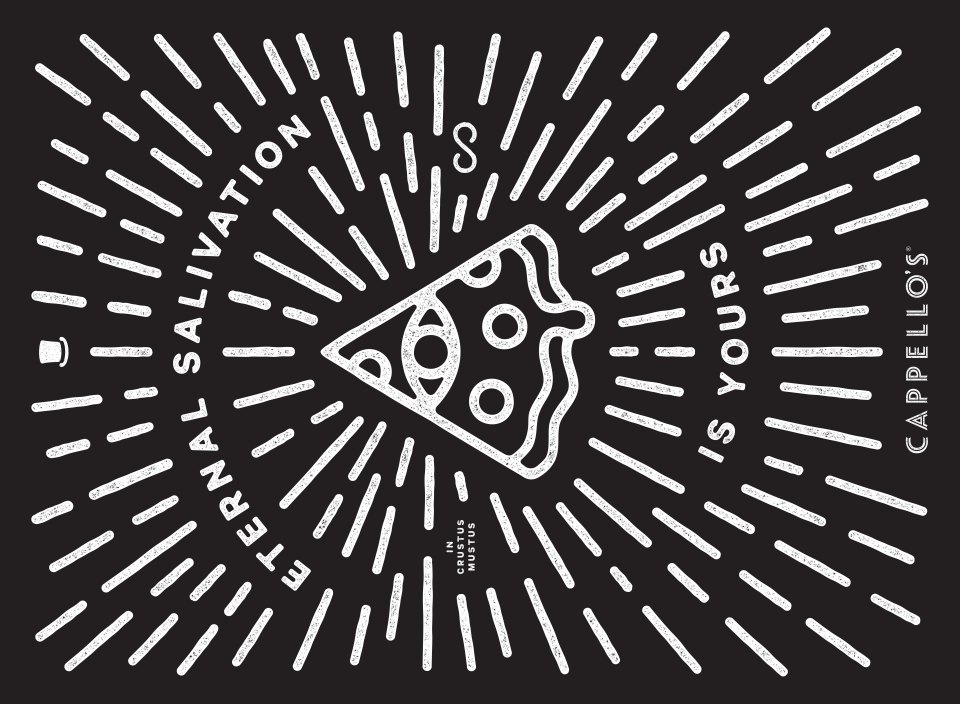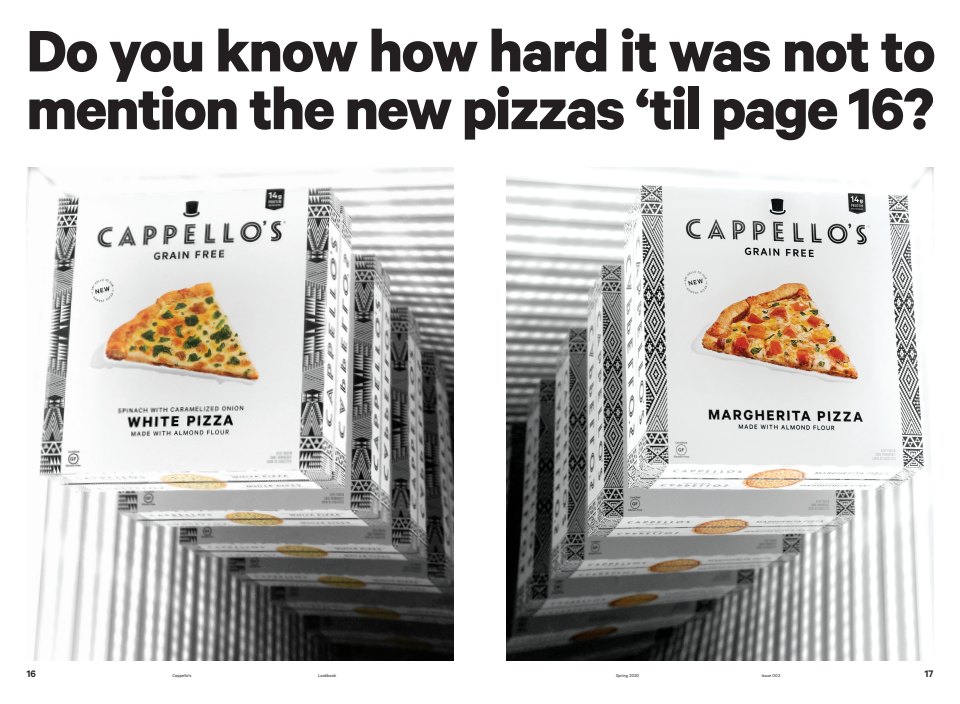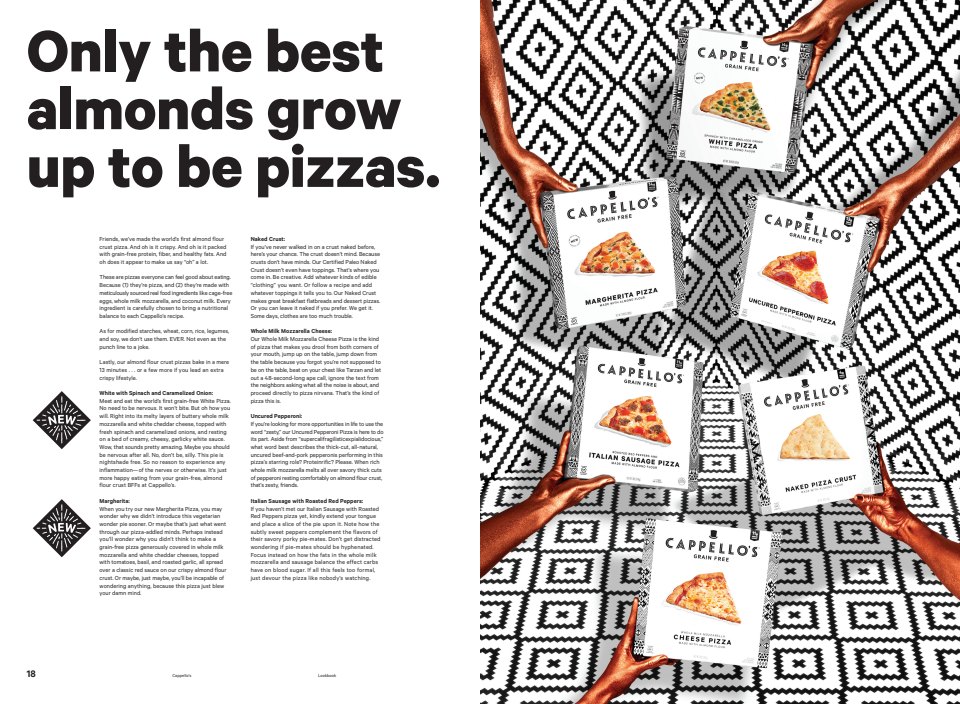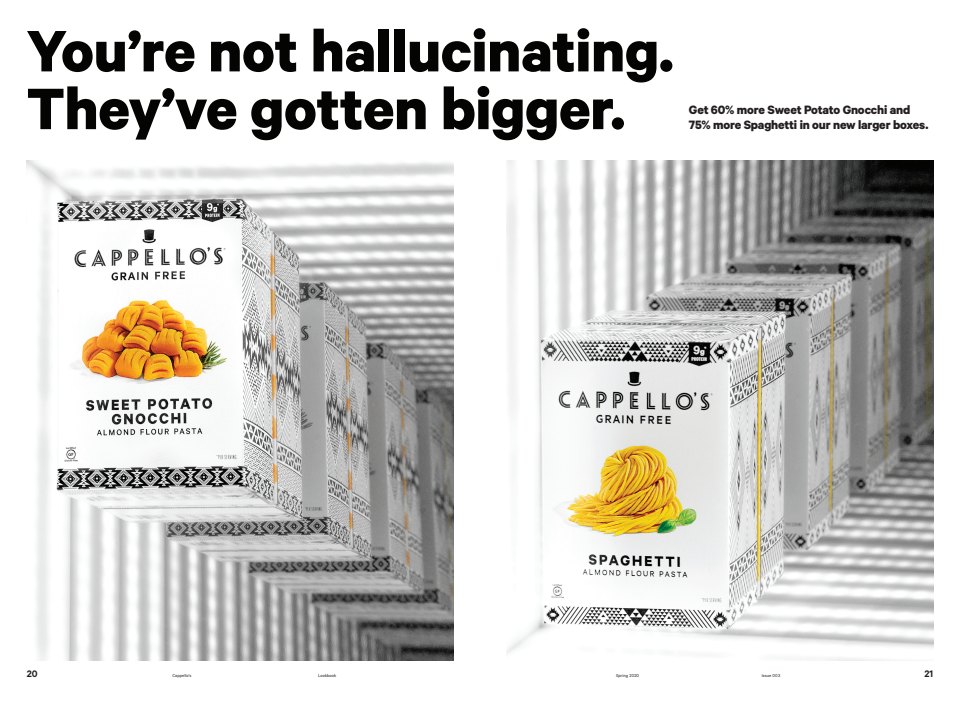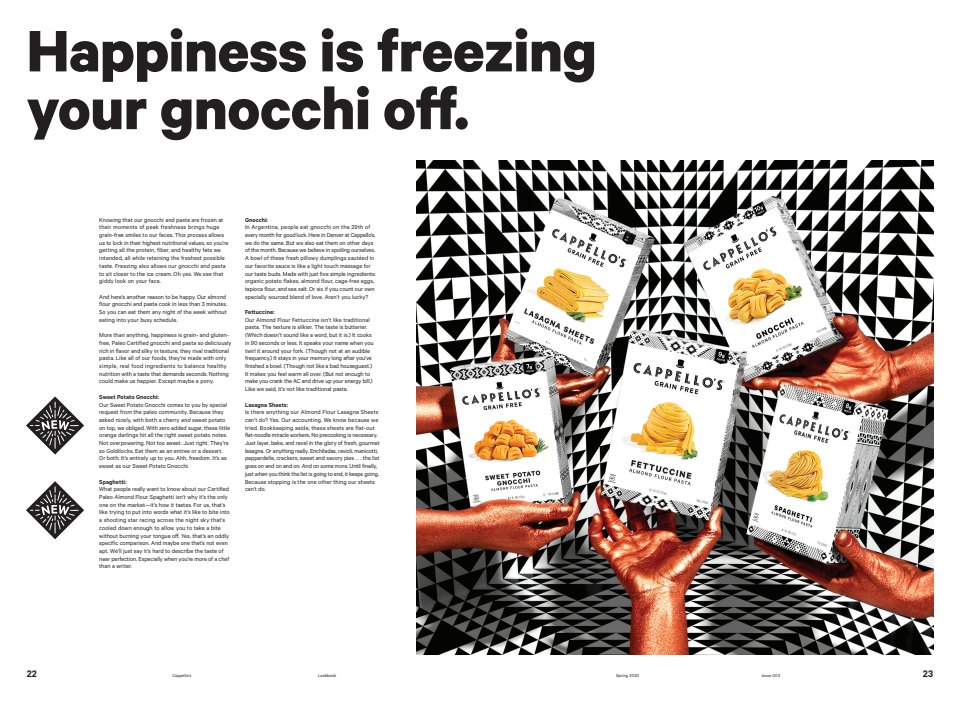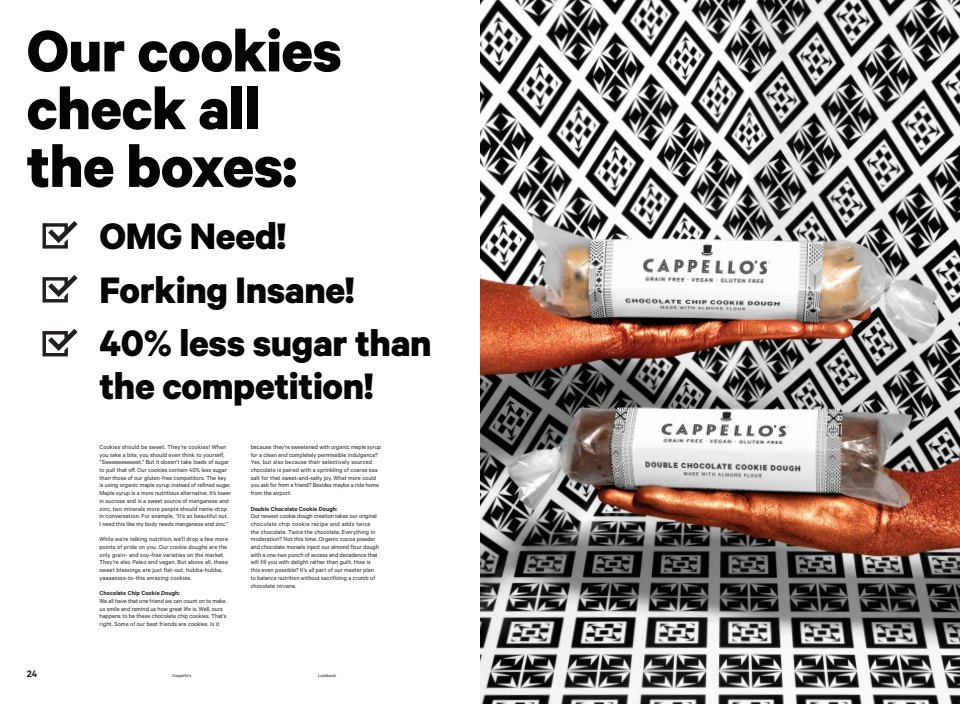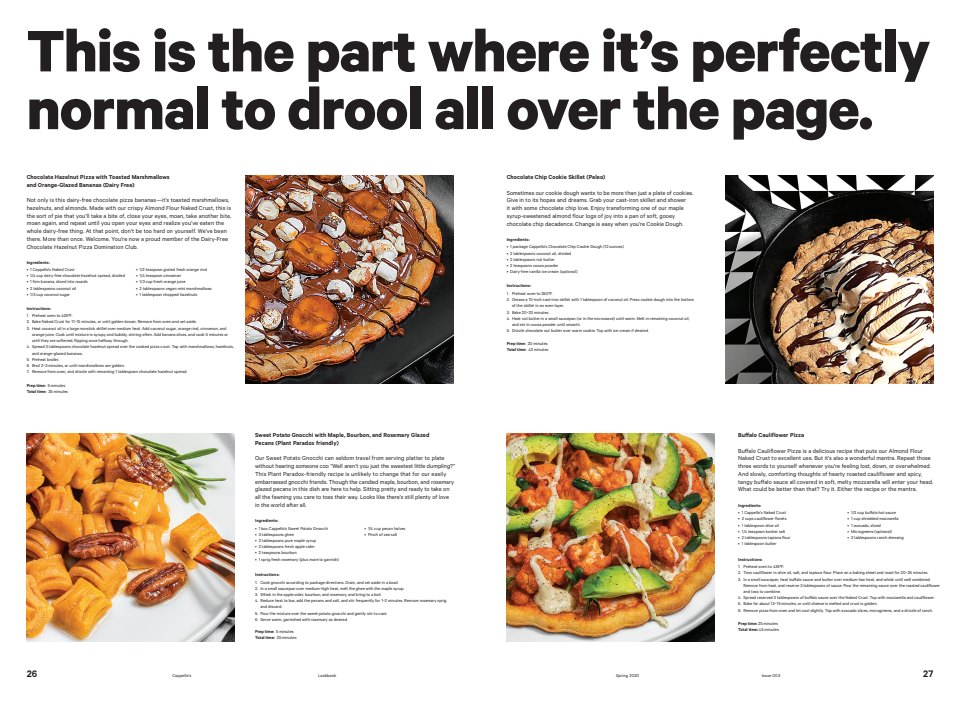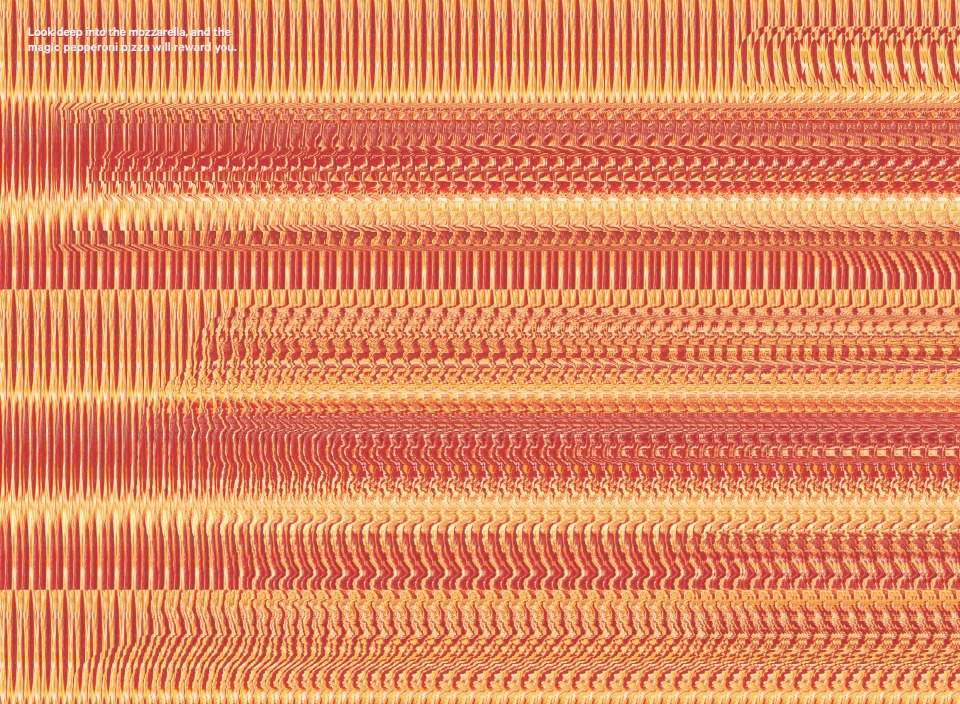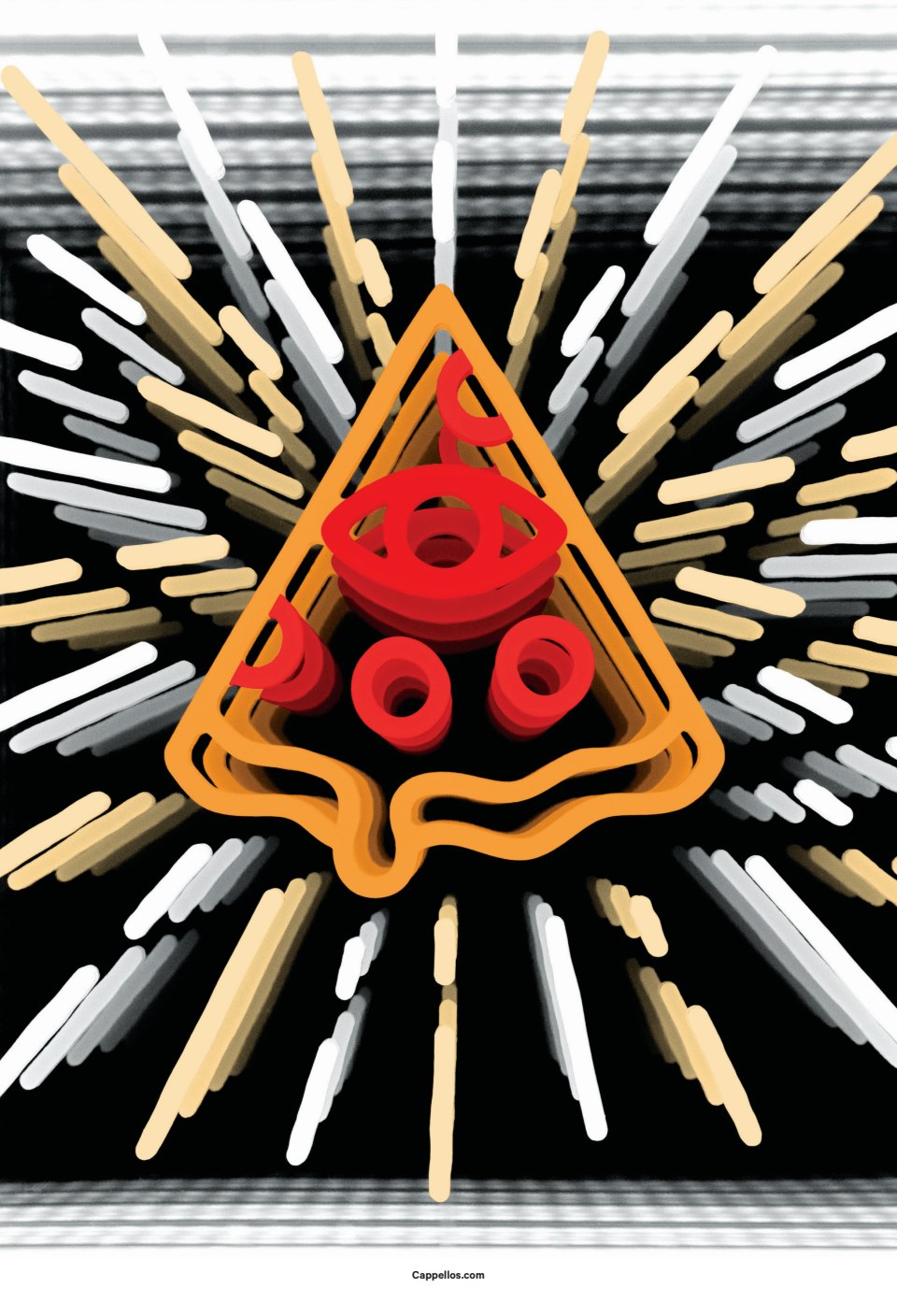 The third Lookbook. Created for ExpoWest 2020. Before we knew COVID would cancel it and everything else.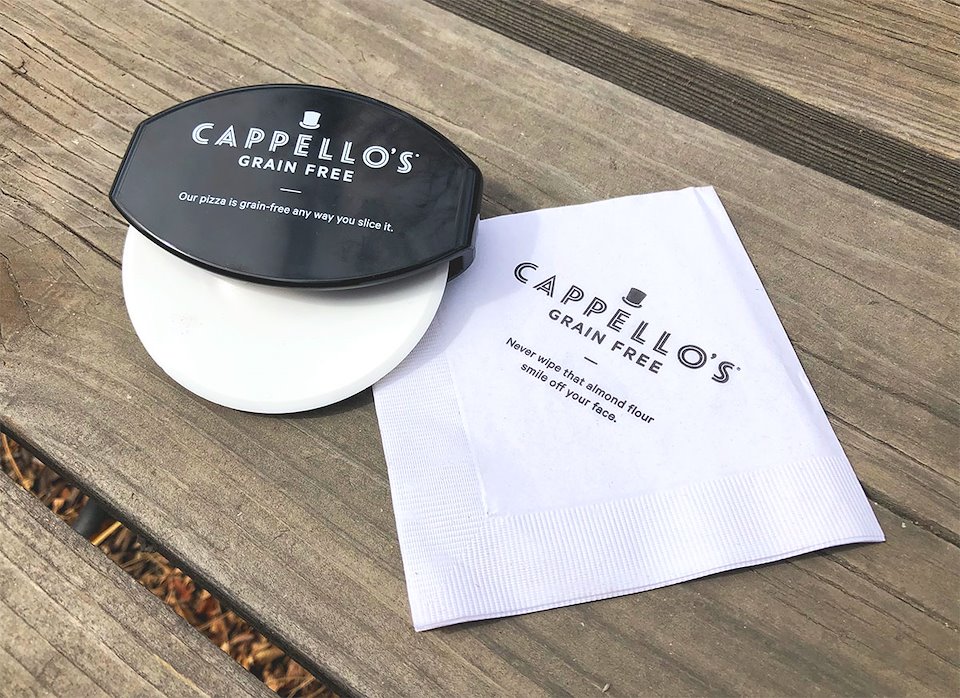 Pizza cutter created to promote Cappello's grain free pizzas. Napkin used to serve with pizza samples at Cappello's ExpoWest booth.
A random assortment of Instagram posts...